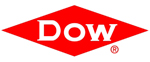 To satisfy the customer's needs. Thanks to a vast assortment of tools, materials and means, Pirovano is today the best partner to solve any problems related to the construction world. From "humble" items such as sand, mortar and bricks to fine products for finishes, Sant'Agata warehouse offers all the solutions that are useful to anyone, private or business.
But there are not only the products to choose from. Pirovano, in fact, has always been able to provide basic services such as home delivery of materials, rental of excavators, cranes, means for drilling or other small construction equipments.
On-site assistance also allows the customer to use the Pirovano's fleet, which regularly holds all the certifications of the case, to dispose debris and demolition burials.